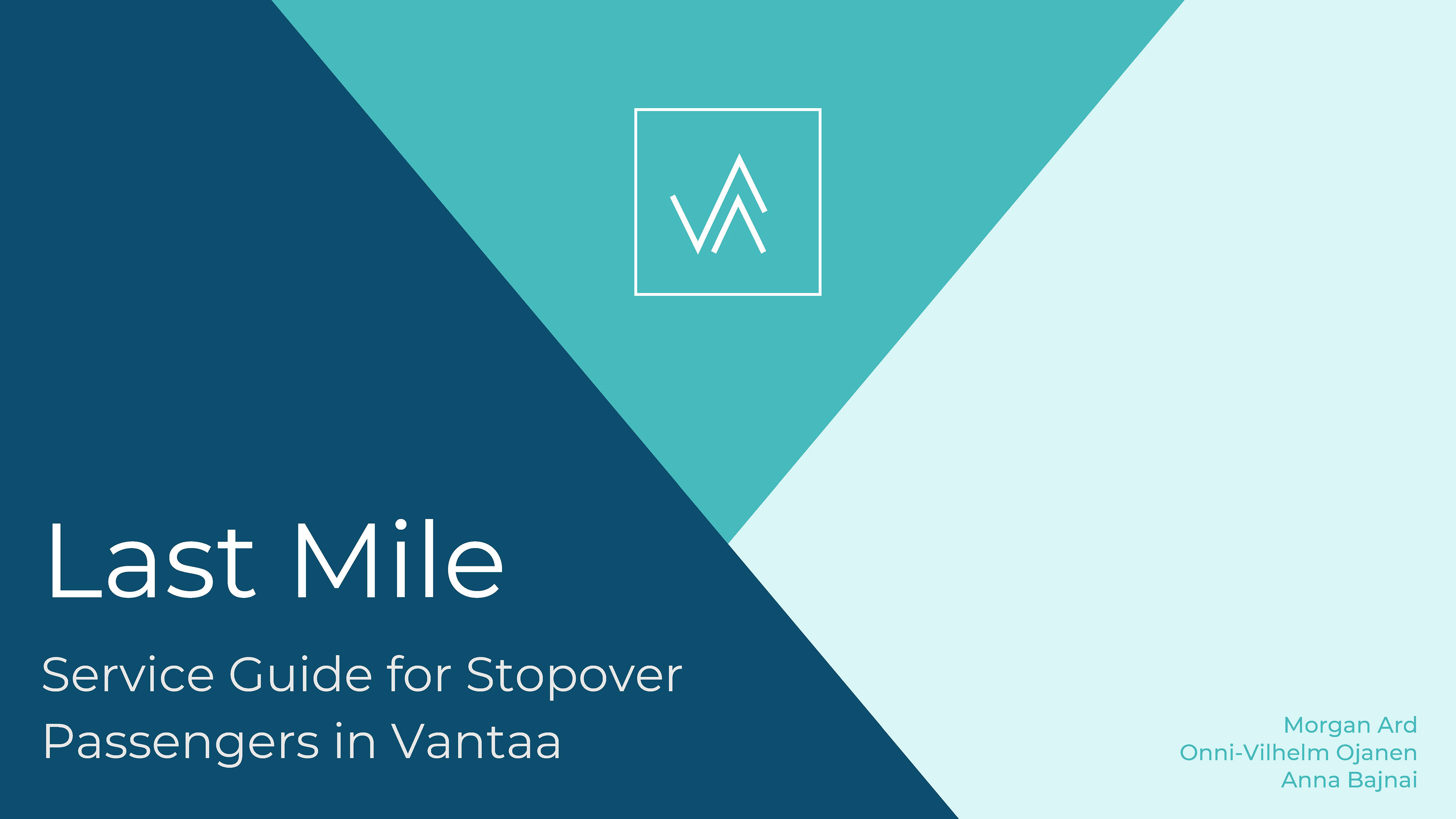 The Last Mile -project is developing new smart mobility services for travelers, inhabitants and working people. This project was carried through Metropolia UAS innovation course. We worked as a group and our customer was city of Vantaa. We were focusing on mobility services especially for Stopover customers arriving to Helsinki-Vantaa airport.
We made several interviews, collected existing information and created a wholeness of three steps which helps city to improve services, current ways of deportment and visibility in Vantaa.
First step was the most simple way and third step most demanding. We ended up to this progressive way, because we realized that all the attractions and services in Vantaa needed first more visibility, so that the flow of customers would increase. When we have more customers, we can slowly develop services to respond the needs.
Based on the interviews most of stopover-customers wanted to experience traditional finnish culture and nature. That's why we loaded a lot effort to Kuusijärvi-area to be more achievable and customer friendly. 
We created possible user profiles and service paths. We listed different ways to market, created Vantaas own  map and schedule guide, a shuttle bus and the route between the attractions and services. I concentrated on  the route and the guiding. My student colleague Anna Bajnai mad the lovely brochure and the amazing Kuusijärvi's re-design was made by our exchange student Morgan Ard.
The Last Mile -project is going to be at Arabia Design Lab exhibition near in fall 2019.